June 20, 2018
Los Angeles, CA – The Trump administration has separated over two thousand families at the US/Mexico border. By now, we have witnessed and heard heartbreaking stories caused by the administration's new family separation policy. This cruel policy was enacted six weeks ago, since then thousands of children have been torn apart from their parents without a clear plan for family reunification. Worst of all is that this behavior is being carried out in the name of our Democracy. Children are being held captive in government funded cages with the intention of protecting our American values and constitution; however, this policy corrodes the essence of our country. Enough is enough! Such atrocities will not be made in our name. We will not stand idle. This is not our America.
"This is not rule of law, it is not deterrence — it  is inhumane and un-American" said Rigoberto Valdez, President of the United Latinos of the UFCW.
The United Latinos of the UFCW will not remain silent in times of injustice. We stand in solidarity with immigrant families. Today, we join the outcry of human and immigrant rights organizations across the country to express our outrage over this 'zero tolerance' policy that separates children from parents at the border. This policy is leaving children with a lifetime of trauma. This grotesque administration is inflicting violence on our communities by terrorizing, dehumanizing and criminalizing immigrants who are fleeing violence.
We are too well acquainted with the harsh conditions that drives immigrants out of their countries. We are too well acquainted with the suffering and terror immigrants face during their journey across borders. We are too well acquainted with the dehumanization of immigrant bodies in this country and the terror that this nation has historically inflicted upon our communities. The cruelty we are witnessing today is perhaps the most visceral embodiment of The Trump Administration Agenda. We cannot afford to be passive in the face of this abomination.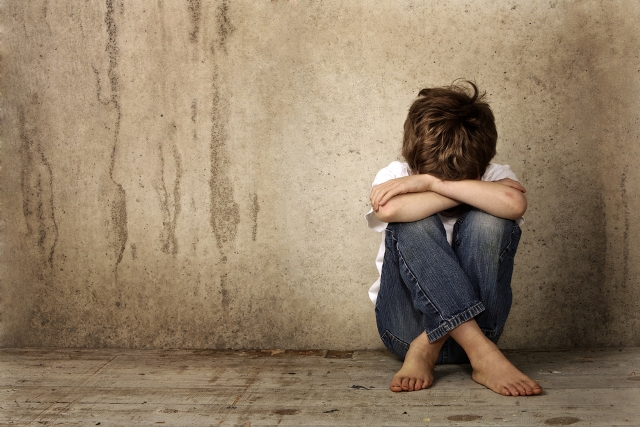 We are union, community, civil and human rights activists and leaders, it is our responsibility and our duty to stop this human rights atrocity. The United Latinos of the UFCW will organize, mobilize and stand with the best of America to stop the heinous incarceration of infants, toddlers, children and their parents as they seek political asylum. Together, we will demand an end to these inhumane immigration policies that criminalize our communities and tear families apart through incarceration and deportation.
We ask you to take action:
Call your senators now and demand they force an end to family separation and other policies that tear families apart. Make your voice heard, let's flood their phone lines. Let us send a powerful message to our representatives. We demand the resignation of US Attorney General Jeff Sessions. We demand an end to family separations, defund agencies implementing the conviction of immigrants and detention of children. We demand that our representatives take a clear stance against the white supremacist immigration policies promoted by Trump's Administration.
Join the #FamiliesBelongTogether mobilization in your area. On June 30, 2018 the nation is rallying in Washington, D.C., and around the country to tell Donald Trump and his administration to stop separating kids from their parents. Click here to find a rally near you!
As the United Latinos of the UFCW we have a duty to fight for immigrant rights. Our organization transcends borders and refuses to operate within a system powered by bigotry and racism. Immigrants and refugees make our movement stronger.
Let's restore our faith in each other, in our American values; where empathy and compassion are not lost but revitalized by the acts of love and action. Let us come together and in unity lead to bring back hope and empathy to make change for those that have been victimized and abused.  We hope you will join us.
The United Latinos of the UFCW is a constituency group dedicated to empowering community, union members and immigrants.  United Latinos of UFCW works to bring Latino issues to the union and worker issues to the Latino community.  The United Latinos of the UFCW stands with allies that seek to address the issues affecting immigrants, union members and community members.  UFCW is a union committed to advocate for equality, dignity and respect for all workers and their families.  Together we fight to achieve equity for all Latinos workers.
---
Latinos Unidos de UFCW Condena la Política de "Cero Tolerancia" de la Administración Trump que Separa a las Familias en la Frontera y se Une a las Organizaciones de Derechos de los Inmigrantes que Hacen un Llamado al Jefe del Departamento de Justicia de Estados Unidos, Jeff Sessions, que Renuncie a su Cargo por Implementar esta Política
Junio 20, 2018
Los Angeles, CA– La administración del presidente Donald Trump ha separado a más de dos mil familias en la frontera Estados Unidos-México. Por ahora, hemos sido testigos y hemos escuchado casos dolorosos como resultado de la nueva política de separación de familias de la administración Trump. Esta política cruel fue implementada hace seis semanas, desde entonces, miles de niños han sido separados de sus padres sin un plan claro para una reunificación familiar. Lo peor de todo es que este comportamiento está siendo llevado a cabo en nombre de la Democracia. Los niños han sido mantenidos cautivos en jaulas financiadas por el gobierno con la intención de proteger nuestros valores Americanos y nuestra constitución. Sin embargo, esta política corroe la esencia de nuestro país. ¡Ya basta! Este tipo de atrocidades no se harán en nuestro nombre. Nosotros no nos quedaremos con los brazos cruzados. Esta no es nuestra América.
"Esto no es la regla de la ley, esto no es disuasión— esto es inhumano y es anti-Americano", dijo Rigoberto Valdez, Presidente de Latinos Unidos de UFCW.
Latinos Unidos de UFCW no permanecerán en silencio en tiempos de injusticia.
Nosotros estamos en solidaridad con las familias migrantes. El día de hoy, nosotros nos sumamos a las protestas de las organizaciones en defensa de los derechos humanos y de los inmigrantes en todo el país para expresar nuestra indignación en contra de esta política de 'cero tolerancia' que separa a los niños de sus padres en la frontera.
Esta política está dejando a los niños con un trauma de por vida. Esta grotesca administración está causando violencia en nuestras comunidades aterrorizando, deshumanizando y criminalizando a los inmigrantes que están huyendo de la violencia.
Nosotros conocemos muy bien las duras condiciones que empujan a los inmigrantes a salir de sus países. Nosotros conocemos muy bien el sufrimiento y el terror que enfrentan los inmigrantes durante su travesía por las fronteras. Nosotros conocemos muy bien la deshumanización de los cuerpos de inmigrantes en este país y el terror que esta nación ha causado históricamente en nuestras comunidades. La crueldad que estamos presenciando hoy es quizá la personificación más visceral de la agenda de la Administración Trump. Nosotros no podemos darnos el lujo de mantenernos pasivos frente a esta atrocidad.
Como líderes y activistas sindicales, de la comunidad, civiles y de derechos humanos, es nuestra responsabilidad y nuestra tarea parar esta atrocidad de derechos humanos. Latinos Unidos organizará, mobilizará y luchará con lo mejor de América para detener este atroz encarcelamiento de bebés, niños y menores y sus padres, mientras ellos buscan conseguir asilo político. Juntos, nosotros exigiremos un alto a estas políticas migratorias inhumanas que criminalizan nuestras comunidades y separan a las familias por medio del encarcelamiento y la deportación.
Te pedimos que actúes ahora:
Llama a tus senadores ahora y exige que ellos obliguen un alto a la separación de las familias y pongan fin a políticas que separan a las familias. Haz que tu voz sea escuchada, inundemos sus líneas telefónicas. Mandemos un poderoso mensaje a nuestros representantes. Nosotros exigimos la renuncia del Jefe del Departamento de Justicia de los Estados Unidos, Jeff Sessions. Nosotros exigimos un fin a la separación de las familias, retirar fondos de las agencias que están implementando la condena de los inmigrantes y la detención de los niños. Exigimos que nuestros representantes tomen una posición clara en contra de las políticas migratorias de supremacía blanca promovidas por la Administración Trump.
Únete a la movilización de #FamiliesBelongTogetheren tu area. El 30 de Junio, la nación se estará movilizando en Washington, D.C., y en todo el país para decirle a Donald Trump y a su administración que pare de separar a los niños de sus padres. ¡Pulsa aquí para ver lugares de protesta cerca de tu área! Como Latinos Unidos de UFCW tenemos la responsabilidad de luchar por los derechos de los inmigrantes. Nuestra organización trasciende fronteras y se niega a operar dentro de un sistema movido por la intolerancia y el racismo. Los inmigrantes y los refugiados hacen nuestro movimiento más fuerte.
Restauremos nuestra fe en cada uno de nosotros, en nuestros valores Americanos: en los que la empatía y la compasión no están perdidos sino que son revitalizados por actos de amor y acción. Vamos a juntarnos y en unidad encabecemos la lucha por regresar la esperanza y la empatía para hacer un cambio para quienes han sido victimizados y han sufrido abusos. Nosotros esperamos que tú te unas a esta lucha.
Latinos Unidos de UFCW es un grupo de membresía dedicado a empoderar a la comunidad, a los miembros de la unión y a los inmigrantes. Latinos Unidos de UFCW trabaja para traer temas Latinos a la Unión y llevar asuntos de los trabajadores a la comunidad Latina. Latinos Unidos de UFCW lucha con aliados que buscan abordar los asuntos que afectan a los inmigrantes, a los miembros de la Unión y a los miembros de la comunidad. UFCW es un sindicato comprometido a abogar por igualdad, dignidad y respeto para todos los trabajadores y sus familias. Juntos luchamos para lograr igualdad para todos los trabajadores Latinos.